Mercy, yesterday after the Saturday night party excited other housemates as he stripped, by pulling down her trouser to show off her booty, while she danced.
She was at first, rocking Omashola while she danced 'under the influence of alcohol'. Then she moved away from him, pulled down her trousers, and flaunted her Victoria Secret panties, and her butt cheeks.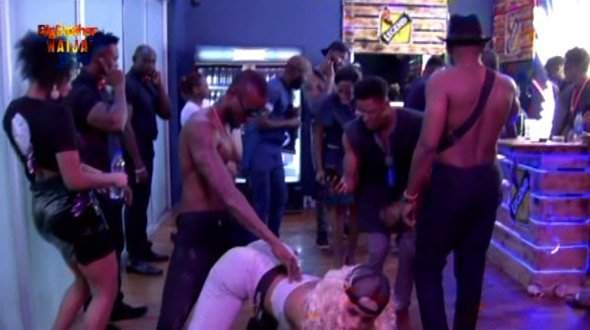 An excited Omashola could not believe his eyes, then he immediately ran back to her and tapped her bare butts.
Watch the video below;